By Jennifer Lutz
One great way to kick off the year is to organize your work space. This is especially important for people who work from home. As many of us know, a clean workspace is key to having an uncluttered mind and a great way to foster productivity. To help you with this seemingly daunting task, here are seven helpful tips to prepare your home office for a productive year ahead.
1. Remove desktop clutter.
Throughout the year, desks can get cluttered with paper and junk. I find that it's easiest to remove everything from your desk, wipe it down, and start from scratch. Look at your things and identify what you need and what you can throw out. It's a good bet that that half of the stuff on your table are things you don't really need when working.
If you need a lot of documents at arm's reach, get a moveable filing cabinet that can fit right underneath your desk so that it's easy to reach.
2. Manage your cables or go wireless.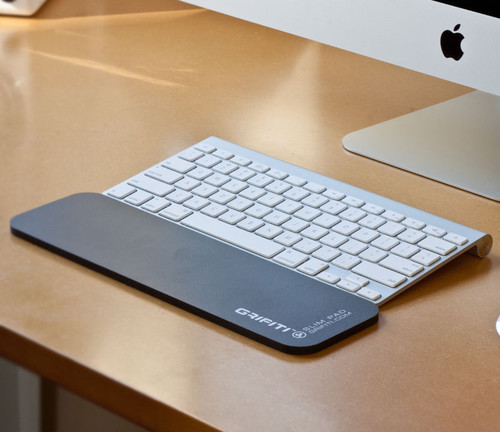 All those wires snaking out of your desktop computer or laptop can be an eyesore. Worst, they can cause accidents and even be a fire hazard. Clip those wires together and tape them to your wall to keep them securely fastened and out of the way.
You can also go wireless. Purchase a new keyboard, a mouse, or even one of these Bluetooth printers, all of which are readily available at retailers that sell computer equipment. This guarantees a cleaner and much more pleasant working space.
3. Dispose of trash.
When you work from home, clutter and even trash can pile up. Take a few minutes to survey your home office and determine what you're no longer using. Dispose of pens that no longer work, paper clips that are already unusable, and empty print cartridges. Remove Internet printouts, old newspapers, and back issues of magazines. Broken office equipment should also be thrown out as well.
It's also a good time to go through your papers. Throw away outdated documents. This includes medical bills, bank and credit card statements, and receipts that are already two years old. There's really no point in keeping them.
4. Sort and file important documents.
Stacking documents or inserting them inside a folder is an easy solution during particularly busy weeks, but it can be a problem in the near future. Looking for specific documents can be a real waste of precious time. At the start of the year, sort out all your documents. Get a metal filing cabinet and organize your files alphabetically for easy access.
An alternative way of organizing documents these days is to install a pigeonhole system, allowing you to arrange your files by subject or by category. For a cheaper solution, you can also purchase stackable boxes and allot a container per category.
5. Install additional shelves for books and bound documents.
Other than traditional paper, some people also keep bound documents and books in their offices. Once shelf space runs out, these files are usually left stacked on the edge of a table, on an unused seat, or even on the floor. Get those ready-made shelves that are popular in hardware stores, and install them on your wall. These shelves are also a wonderful place for books. And they may even have additional space for personal items, such as framed photographs, figurines, or trinkets.
6. Work on your computer's filing system.
Aside from physical documents, many of us also have digital clutter. In this day and age, almost everything we do is in the computer, so cleaning out your hard drive is part of the office organizing process. Look through your files and see what documents, spreadsheets, presentations, and images you can delete. It's also a great time to label them appropriately and sort them in various folders. While you're at it, clear your browsing history and cache, too. And of course, don't forget to back your system up!
7. Have a storage system for office supplies.
It's really a drag to get up in the middle of work and search for an item you need. This can waste time and can even ruin your momentum. Create an area solely dedicated to your supplies, and make sure it's near your desk. This can be a drawer, an empty shelf, or a table at the corner of your room. Arrange your reams of paper, new folders, pens, markers, staple wires, and paper clips in that area. You can even store them in labelled boxes. This will be a huge help especially when you're rushing a project.
With these easy organizing tips, your office is well-prepared to take on the challenges of the new working year.
Jennifer Lutz writes about home décor at blog.christmastreemarket.com.